Priestfield West was designed from the outset with safety and functionality in mind. From the full sized indoor arena to the 200ft by 150ft outdoor arena, the pastures to the stalls, the staff to the independent trainers, the facilities and services at Priestfield West aim to fulfill all the training requirements for both horse and rider wishing to specialize in dressage, stadium jumping and combined training.
Priestfield West is a horse boarding and training facility located 10 minutes from downtown Rochester, Minnesota. It caters to the working professional who wants a high and reliable level of care for their horse, in addition to excellent facilities and atmosphere.
Originally opened in July 2006, Priestfield West Boarding and Training LLC is now (May 2017) Priestfield West Stables LLC Rochester's premier dressage and sports horse facility.
Owners, Andrew & Shana Davick are originally from Iowa but have lived in the Rochester, Minnesota area since 2003. Andrew is an attorney with Meshbesher & Spence, enjoys area baseball and up north lake fishing. Shana grew up with a love of horses since her Shetland pony, Tootsie, came into her life. Shana is excited to own and operate a business that she is passionate about. Shana hopes to promote healthy and intelligent equine land management.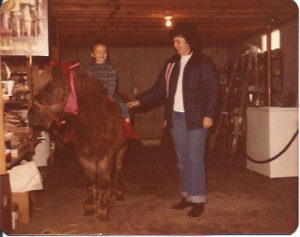 "Riding a horse is not a gentle hobby, to be picked up and laid down like a game of solitaire. It is a grand passion."
–Ralph Waldo Emerson